Contact Us
Address

Lexus of Melbourne
6927 Bromley Drive
Viera, FL 32940

Hours & Directions

Operation Hours

Sales:

Sun: 12:00 PM-5:00 PM
Mon-Thu: 8:30 AM-8:00 PM
Fri: 8:30 AM-7:00 PM
Sat: 8:30 AM-6:00 PM

Service:

Sun: Closed
Mon-Fri: 7:30 AM-6:00 PM
Sat: 8:00 AM-2:00 PM

Parts:

Sun: Closed
Mon-Fri: 7:30 AM-6:00 PM
Sat: 8:00 AM-2:00 PM

Internet Sales:

Sun: 12:00 PM-5:00 PM
Mon-Thu: 8:30 AM-8:00 PM
Fri: 8:30 AM-7:00 PM
Sat: 8:30 AM-6:00 PM

Email
855-648-7700
Main

Phone & Fax

Phone: 855-648-7700
Fax: (321) 254-7151

Service

Phone: 855-805-5803

Parts

Phone: 855-814-0597
Lexus of Melbourne
Free Pick Up & Delivery and Free Loaner Car for Your Services*
See Dealer for Details.
Lexus of Melbourne is the Proud Luxury Car Sponsor for JASC Business Hall of Fame
THE MOST PRESTIGIOUS GALA ON THE SPACE COAST
Hilton Rialto Melbourne
Saturday, March 1, 2014
Hilton Rialto Place, 200 Rialto Place
Melbourne, FL 32901
5:30pm-9:00pm
Black tie

Junior Achievement of the Space Coast is hosting "THE MOST PRESTIGIOUS BUSINESS GALA ON THE SPACE COAST" honoring Laureates and their Legacies on Saturday, March 1, 2014, at the Melbourne Hilton Rialto Place.
As this year's Luxury Car Sponsor for the JASC Business Hall of Fame, Lexus of Melbourne is showing support by their commitment to honor Brevard County business leaders who have had a lasting impact on the free enterprise system and improved the way of life on the Space Coast. All JASC Business Hall of Fame companies or individuals serve as a model to others, especially our young people, and inspire the pursuit of excellence as well as dreams for a better tomorrow. For more information please call 321-751-4024, or email BHF@jaspacecoast.org.
About the JASC Business Hall of Fame
The JASC Business Hall of Fame was established in 1986 to recognize individuals who have made outstanding contributions to free enterprise and society. Individuals are nominated by the Brevard County community members and then selected by a committee of Business Hall of Fame Laureates. Each nominee's record of business achievement must demonstrate business excellence, courageous thinking and actions, vision and innovation, inspiring leadership, social responsibility and serving as a role model to those who follow.
Role of JASC
Junior Achievement of the Space Coast (JASC) is contemporary, relevant and fun!
Our volunteer-delivered, K-12 programs foster work-readiness, entrepreneurship, and financial literacy skills, and use experiential learning to inspire kids to dream big and reach their potential. JASC impacts more than 11,200 students throughout Brevard County each year.
Through an innovative partnership between the business community, educators, and volunteers, Junior Achievement of the Space Coast helps young people connect with relevant learning and the importance of staying in school, building a bridge between what kids learn in the classroom to how it is applied in the real world. JA inspires students to develop competitive skills and confidence. Their success bolsters the local workforce and contributes to economic growth. JA empowers Brevard County young people to own their economic success.
---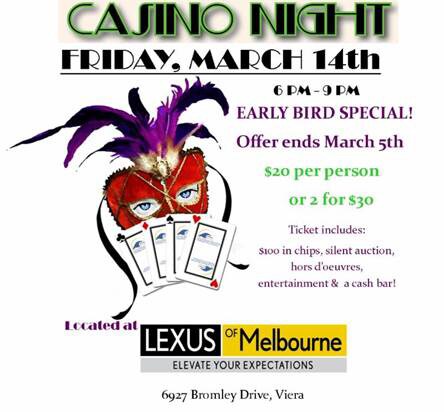 ---
Lexus of Melbourne is a proud sponsor of the Brianna Marie Foundation and the second annual 5K Run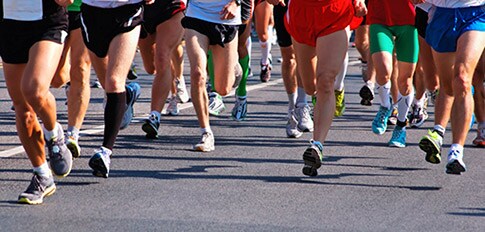 A Run For Hope
Lexus of Melbourne has a long history of serving many worthy organizations in our community. One organization which has a particularly special place in our hearts is the Brianna Marie Foundation, due to their vital mission to give those afflicted with fetal hydrops a fighting chance for life before they begin their lives in the world. Please join Lexus of Melbourne in giving hope to those who truly need it.
Saturday, March 15, 2014 8 AM
Inside Wickham Park